Discover Great Deals!
Deeply rooted in its local environment, Saint Lazare Shopping Center collaborates closely with Parisian tourist and hotel stakeholders. Our goal? To offer you a comprehensive discovery of the region, in the best welcoming conditions. Discover great deals!
Hilton Paris Opera ****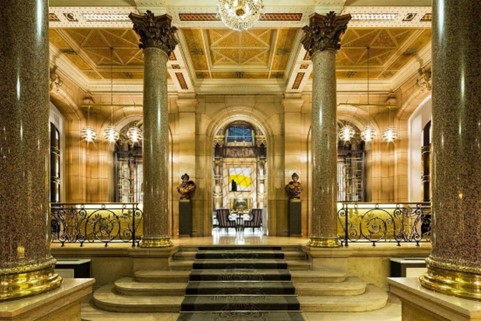 The Hilton Paris Opera hotel, located near Saint-Lazare station, is a historic establishment that was once known as the Hotel Terminus. It was the starting point for travelers on the train-steamships heading to America, who could depart directly from the hotel to the station. Today, the Hilton Paris Opera offers a unique stay in the heart of the Opera district, just a few steps away from the city's main cultural and tourist sites. This renovated hotel provides a perfect blend of modern comfort and rich history, with its 268 rooms, 800m² of meeting spaces spread across 8 rooms, an Executive Lounge, a fitness room, and the Grand Salon. Additionally, the property hosts a new restaurant, Quai 108, offering visitors the opportunity to discover new culinary flavors during their stay.
Double room without breakfast starting from 399€.
https://www.hilton.com/en/hotels/parophi-hilton-paris-opera/?SEO_id=GMB-EMEA-HI-PAROPHI
https://www.instagram.com/hiltonparisopera/
108 Rue Saint-Lazare,
75008 Paris
01 40 08 44 44
Timhotel Opéra Madeleine ***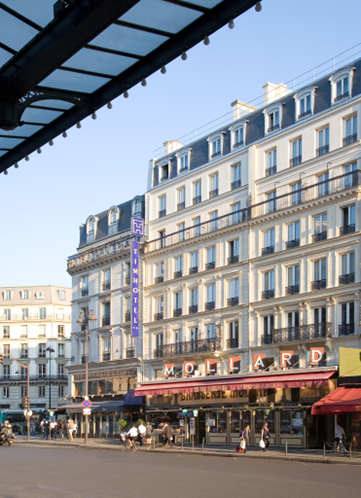 The Timhotel Opéra Madeleine is a 3-star hotel ideally located opposite Gare Saint-Lazare. This establishment offers 83 air-conditioned and soundproofed rooms within a beautiful Haussmann building. With a warm welcome available 24/7, a luggage room open at all times, and a delicious buffet breakfast, guests can enjoy a pleasant stay in the heart of the 8th arrondissement of Paris.
Thanks to its central location, the hotel also provides easy access to major tourist sites in the capital, such as the Opéra Garnier, the Arc de Triomphe, and the department stores.
https://www.timhotel.com/fr/timhotel-opera-madeleine-3_5
https://www.instagram.com/timhotel/
Des mots et des arts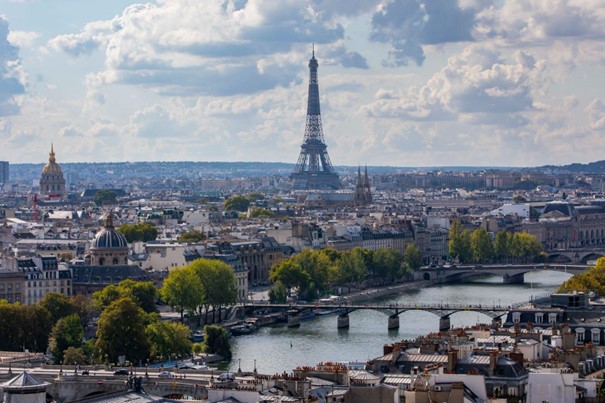 "Des Mots et des Arts" is a company specialized in guided tours in Paris. Their goal is to introduce visitors to the cultural and artistic richness of the French capital through personalized and exciting guided tours. Whether it's exploring renowned museums, historic neighborhoods, iconic monuments, or contemporary art galleries, Des Mots et des Arts offers a variety of themed itineraries to satisfy all art and history enthusiasts. Whether you are a casual visitor or a resident of Paris, Des Mots et des Arts invites you to discover the beauty and diversity of the city through their unique and captivating guided tours.
https://www.desmotsetdesarts.com/
https://www.instagram.com/dmda_paris_/?hl=fr
+33(0)1 83 96 15 05